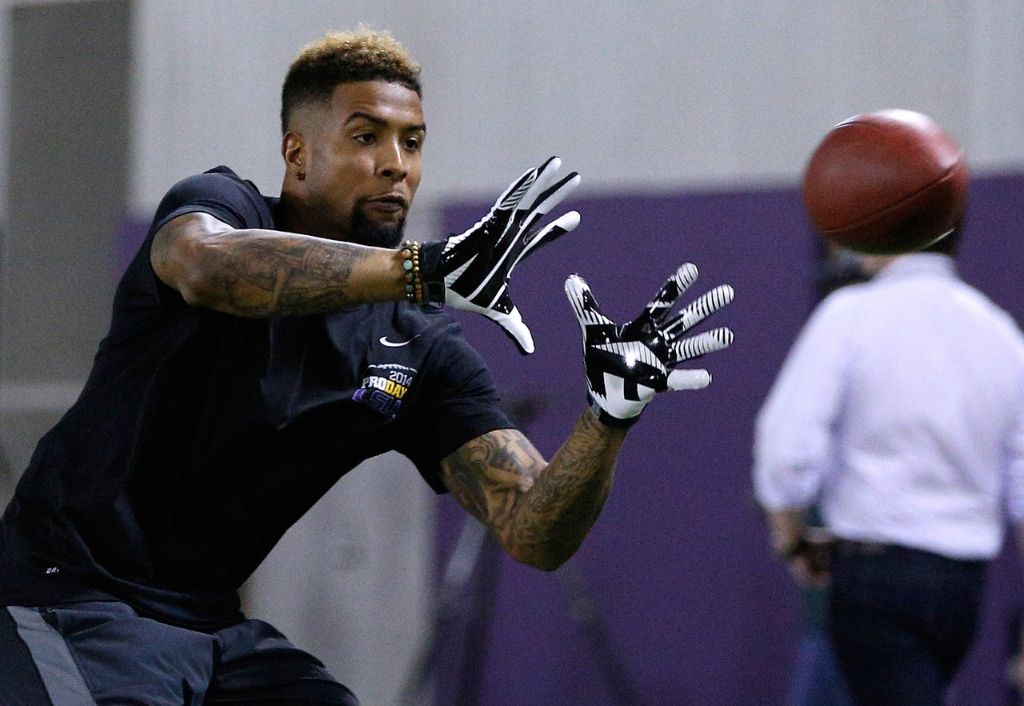 news /
07.20.2014
New York Giants Want Odell Beckham Jr. to Stretch Field
The New York Giants drafted one of the top wide receivers in a loaded draft class at the position, but former LSU Tigers star Odell Beckham Jr. is expected to line up as the team's No. 3 receiver behind star Victor Cruz and another LSU product in Rueben Randle. That said, being the No. 3 receiver on the Giants is still a high-upside designation, and it's possible OBJ could earn more targets than Randle if he outplays the third-year pro as a rookie.

In his mailbag feature yesterday, ESPN NFL Nation's Dan Graziano stated that the Giants are most interested in Beckham Jr.'s renowned speed, as they would like him to help open up the offense by running deep routes. That would be a big help to Cruz underneath, and the Giants are also hoping that Beckham Jr. can make big plays downfield on his own. Eli Manning certainly has the arm to make that happen, and OBJ excels at winning in contested situations despite his lack of size (it's almost Steve Smith-esque).

I hope the Giants don't just limit him to the deeper stuff, though, because he is a master of so many different things. He can make big plays after the catch on shorter routes, he can run the intermediate stuff, he can line up inside or outside, he has good hands, he can cut on a dime, and he ran an advanced route tree at LSU. Randle figures to have more upside as the No. 2 guy, but I think Beckham Jr. will prove to be the better, more consistent player. Like Golden Tate, Beckham can win in a variety of ways, and his versatility shouldn't be limited in any way.
Source
Joe Soriano // nflspinzone.com