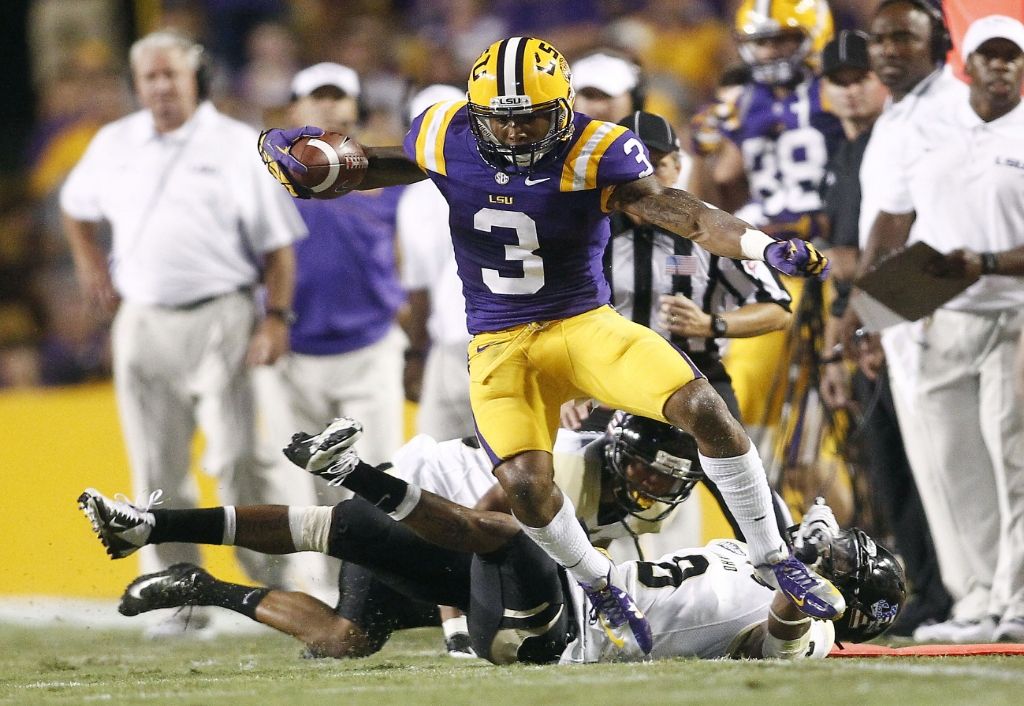 news /
07.12.2014
Eli Manning "Excited" to Work with Odell Beckham; Expects Rookie to Have "Some Big Games"
New York Giants quarterback Eli Manning said he would attempt to hold some private workouts with his receivers prior to the start of training camp, and this past Thursday he was able to do exactly that as rookie first-round pick, Odell Beckham Jr., showed up at the Manning Passing Academy to work with this new teammate. And although the duo worked together quite often during Big Blue's offseason workout program, Manning continues to come away impressed each time he practices with Beckham Jr.

"I got good work with Odell over the spring at OTAs and minicamps, and he was here [Thursday] and I threw some routes with him," Manning told The Times-Picayune. "He's got a lot of talent, and I'm excited about how we can grow together and have a great year.

"I'm sure he'll have some big games. He'll have some plays he wish he would've made, but we'll figure all that out as time goes on."
Although rookie mistakes are inevitable, Beckham Jr. has gone above and beyond since being drafted by the Giants in early May. At every turn he's been working out, practicing with Manning, studying film and the playbook. It's been all football, all the time as he attempts to not only integrate himself into Big Blue's new-look offense, but into the NFL in general.

"I really have to commend Odell because being the 12th overall pick in the draft is a credit to him and the work he did in the offseason," Archie Manning said.

Of course, the peaks and valleys are only just beginning for Beckham Jr. — especially when you consider the fickle nature of New York fans. The mistakes Manning alludes to may be accepted by his teammates as inevitable, but fans are not likely to be as kind. But if his work ethic this offseason is any indication of what to expect, Beckham Jr. will likely be able to overlook any potential doubters and continue to improve as he becomes more and more comfortable at the NFL level.
Source
Dan Benton // Giants 101